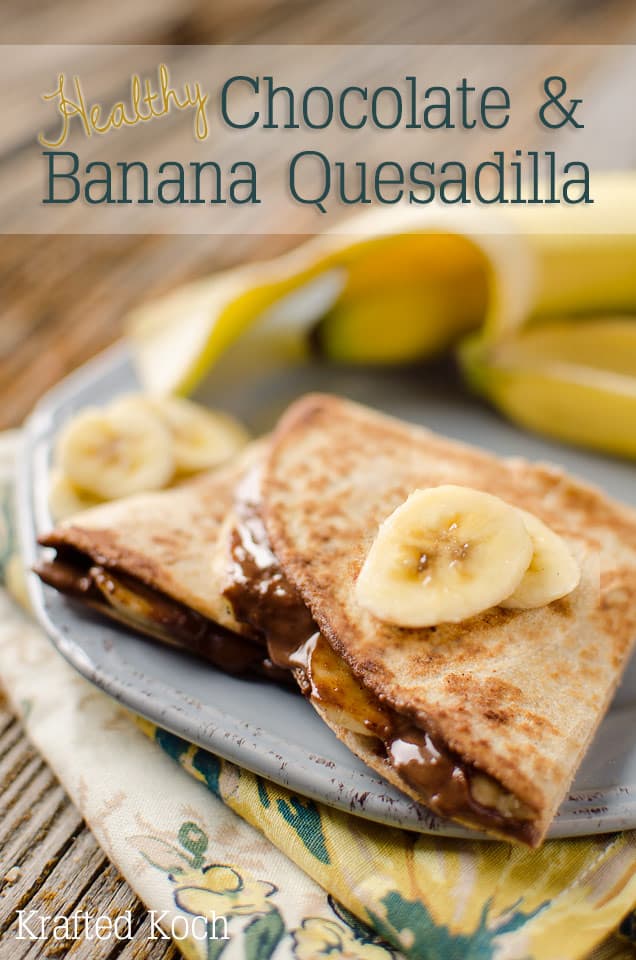 Healthy Chocolate & Banana Quesadilla is a quick and simple, 3-ingredient recipe that is loaded with 8 grams of protein and 8 grams of fiber to fill you up and leave your sweet-tooth satisfied! This crispy tortilla is filled with bananas and Justin's Chocolate Almond Butter
 for an amazing breakfast or snack that the whole family will love.
If your goal in the New Year is to eat healthier, this quesadilla is a wonderful compromise for something sweet and satisfying. Instead of reaching for a candy bar or cookies that will leave you feeling hungry, whip up one of these easy quesadillas to satisfy your sweet craving. It has the perfect balance of sweetness from bananas and chocolate, with a hint of saltiness from the almond butter.