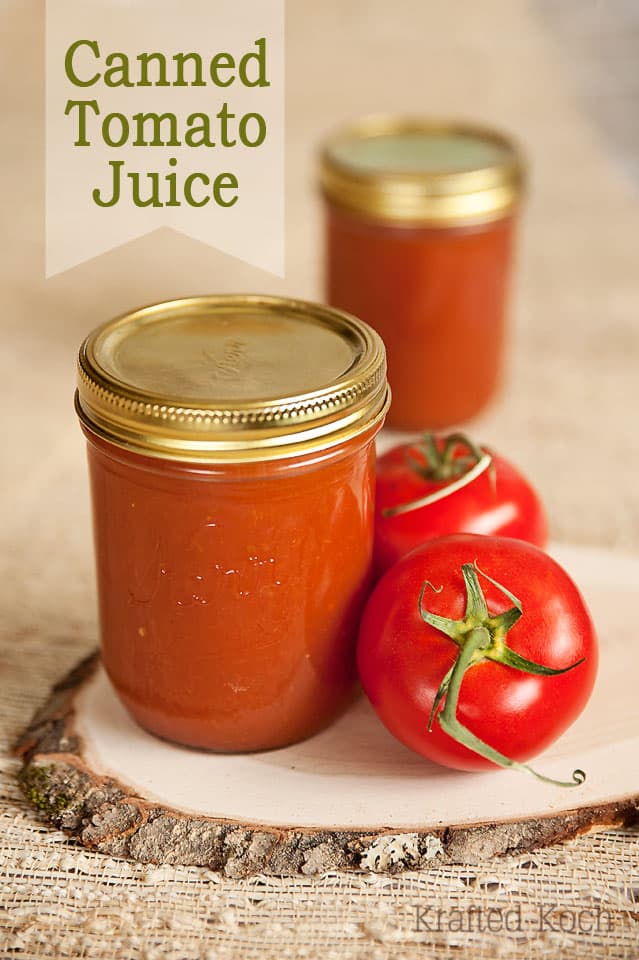 Grandma's Homemade Spiced Tomato Juice has phenomenal flavors with fresh garden ripened tomatoes and a hint of green bell peppers and onion. It blows the store bought tomato juice out of the water, and for many recipes, it is worth the extra effort for great flavor.
I have vivid memories of helping my Grandma Koch can everything from tomatoes and green beans, to sauerkraut and pickles. She had, what felt like a field as a child, for a garden. It was massive and the produce that it generated was overwhelming. Nothing went to waste in the Koch household though, so every last vegetable was canned. After my grandmother passed away when I was young, my mother took home some of her canned goods that overflowed from her pantry. 10-15 years later, I kid you not, we were still eating the sauerkraut that my grandmother had canned. Now, I know that is not in accordance with food safety rules, but my mother was not about to let perfectly good produce go to waste. Haha! We never got sick much as children, so perhaps it was helping build up our immune systems. 😉
I was recently going through some old photos and came across this picture of myself at my Grandma's house helping can tomatoes. They liked to utilize the young children for our small hands that could easily stuff the jars! Sometimes looking at old photos such as these, makes me a little sad. We missed out on so many years of such a great Grandma and all the great experiences we would have had with her growing up. But then I remember, that we were fortunate to have the years and memories that we do, because many people are never so lucky to experience such a fantastic Grandma!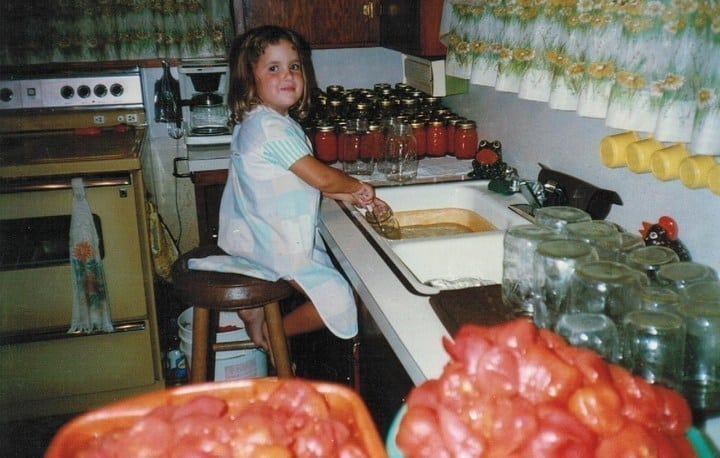 So in honor of my Grandma Koch and a little bit of Flash Back Friday, I wanted to share her great canned tomato juice recipe with you all. Use it in your favorite recipe that calls for tomato juice, or do like my family and just dump it on a bowl of hot pasta for a quick meal. It has such great depth of flavor, it holds up well in any dish!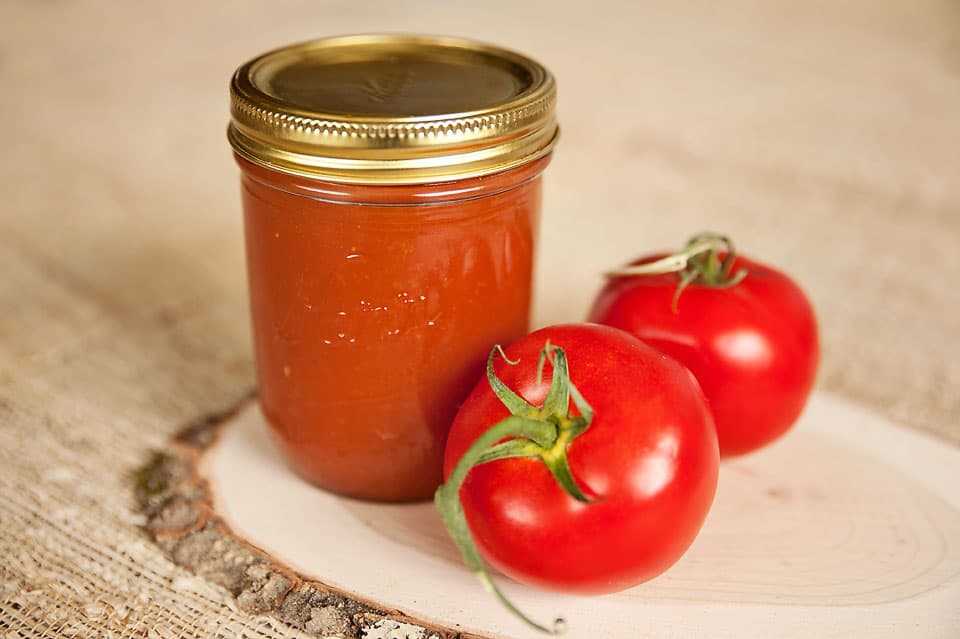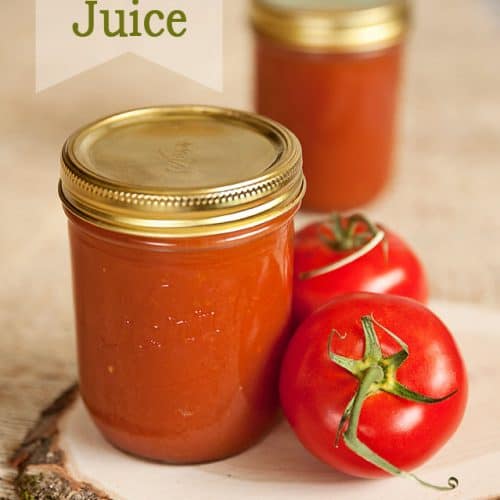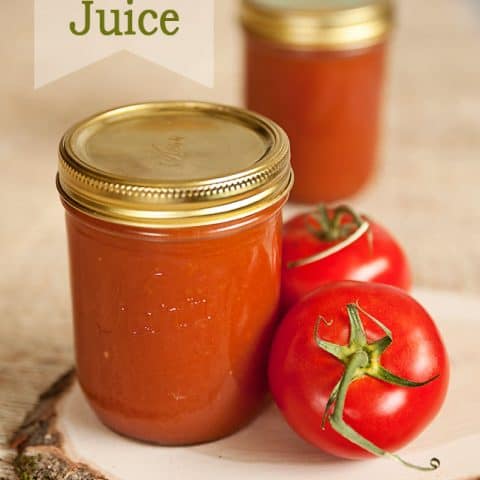 Homemade Spiced Tomato Juice - Canning Recipe
Ingredients
15 lb. tomatoes
1 large onion
1 green pepper
4 Tbsp. brown sugar
1 Tbsp. celery salt
1 Tbsp pickling salt
1 tsp. paprika
Instructions
To get started, run your canning jars through the dishwasher for a good cleaning.
Meanwhile, finely cut the tomatoes, onion and pepper. In a large kettle bring the vegetables to a rolling boil. Place the vegetables in a food mill and grind the mixture to release the juice into a large pot and discard the pulp.
Add the remaining ingredients to the juice and boil for an additional 5 minutes. Ladle the juice into pint jars to within a 1/2 inch of the top. Be sure and wipe the rims of the jars clean before placing the lids on so they seal properly.
Place the sealed jars in a boiling water bath for 10 minutes. Remove and let sit until cool.
Nutrition Information:
Yield:

10
Serving Size:

1 grams
Amount Per Serving:
Unsaturated Fat:

0g