This shop is part of a social shopper marketing insight campaign with Pollinate Media Group® Tyson and Wet-Nap®, but all my opinions are my own. #pmedia #wingsandwipes http://my-disclosur.es/OBsstV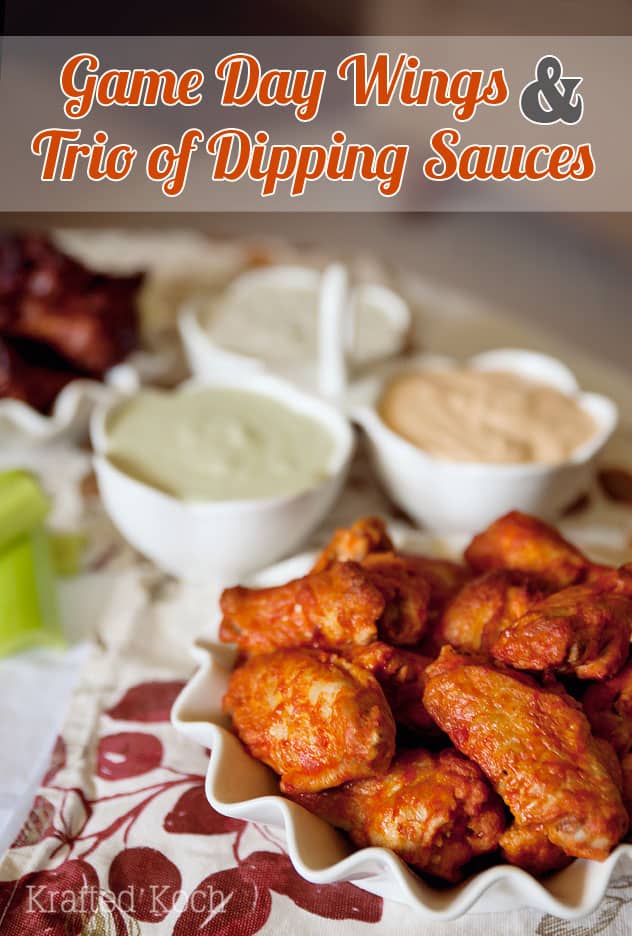 Fall is here and my family loves nothing more than relaxing on a Sunday afternoon watching our favorite football team with some great food. Recently, I made these Game Day Wings and Trio of Dipping Sauces while at my parents house. When hanging out with my family, I don't want to be a slave to the kitchen, so Tyson Any'Tizers Wings are the perfect solution along with this unique trio of dipping sauces. Our game day food was ready in less than 30 minutes with the sauces I made ahead of time, which included Jalapeno Buttermilk Ranch, Beer Cheese and Chunky Bleu Cheese & Celery Dip.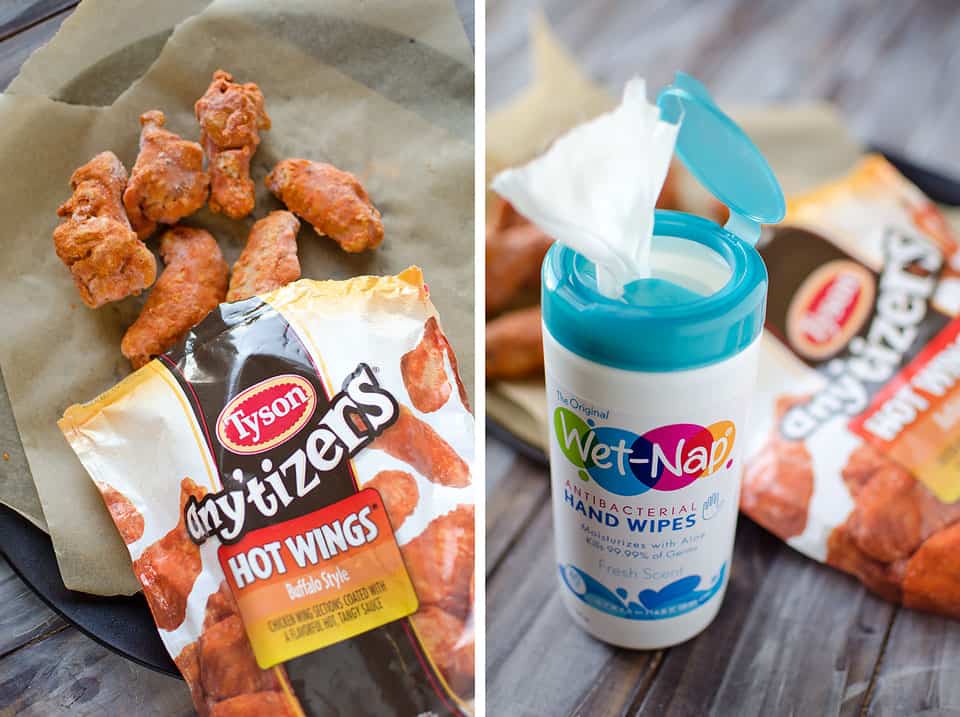 The sauces paired great with the Tyson Any'Tizers Hot Wings Buffalo Style and Honey BBQ Seasoned wings that I made. My favorite combination by far was the Bleu Cheese & Celery Dip with the Buffalo Wings. They were so good, I made them a few more times after game day! My mom and nephew scarfed up the wings mostly without any dipping sauces, because they just loved the wing flavor all on their own. That's fine with me, it just means more sauce for me!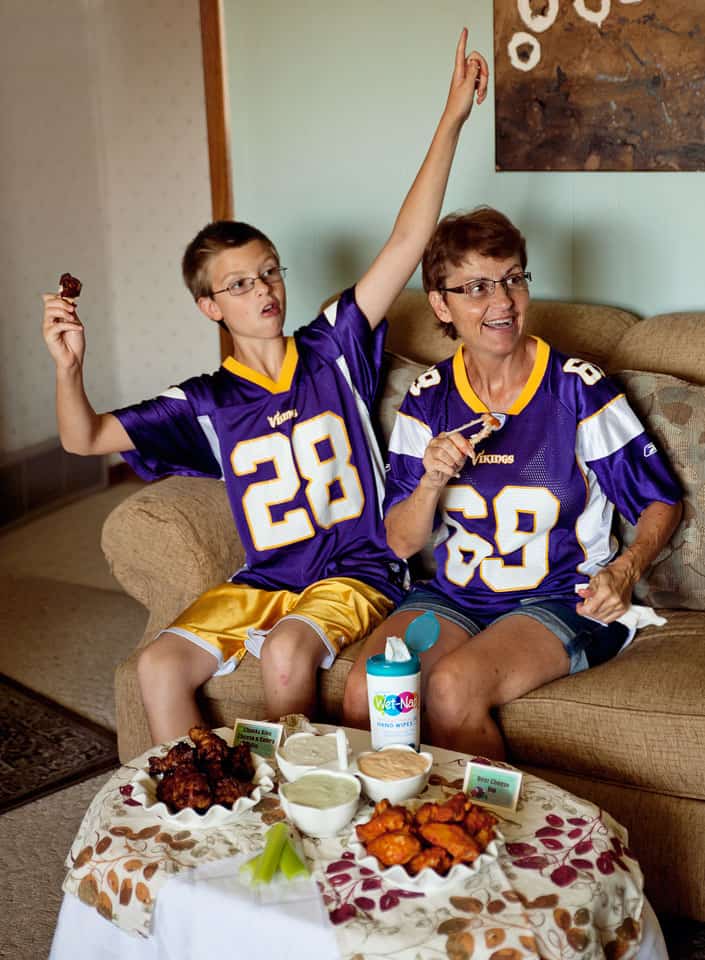 Wings are meant to be eaten with your hands, no knife and fork necessary. Therefore they can be a bit messy, but always 100% worth it. Wet-Naps help make clean-up so much easier. I popped a canister of Wet-Nap Antibacterial Hand Wipes on the table so the kids and adults alike, were able to clean up their sticky fingers and enjoy the game.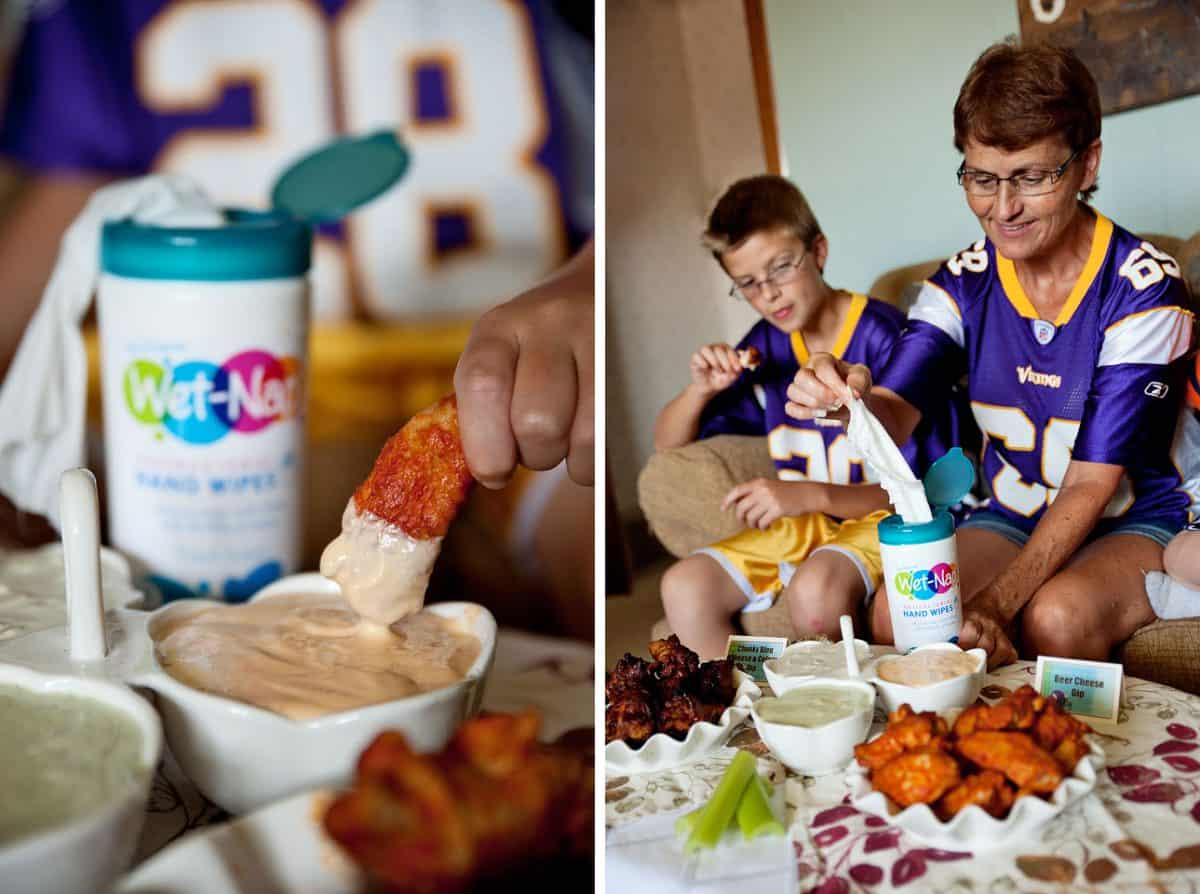 Well, it has been debatable whether or not the games have actually been enjoyable lately. With our favorite team suffering the loss of the starting quaterback to an injury and legal issues taking our star running back off of the team, it hasn't been all that pretty. We are tried and true fans though, so despite some set-backs, we will always watch and cheer on our team with hesitant hope.
Even with our team playing less than stellar, there are always great moments that make it exciting, and good food always helps! Dress up your spread of wings and sauces with these free printables for table tent signs, so all your guests know what you are serving up.

Treat your family to a fun game day treat and swing by your local Walmart to grab some Tyson Any'Tizers!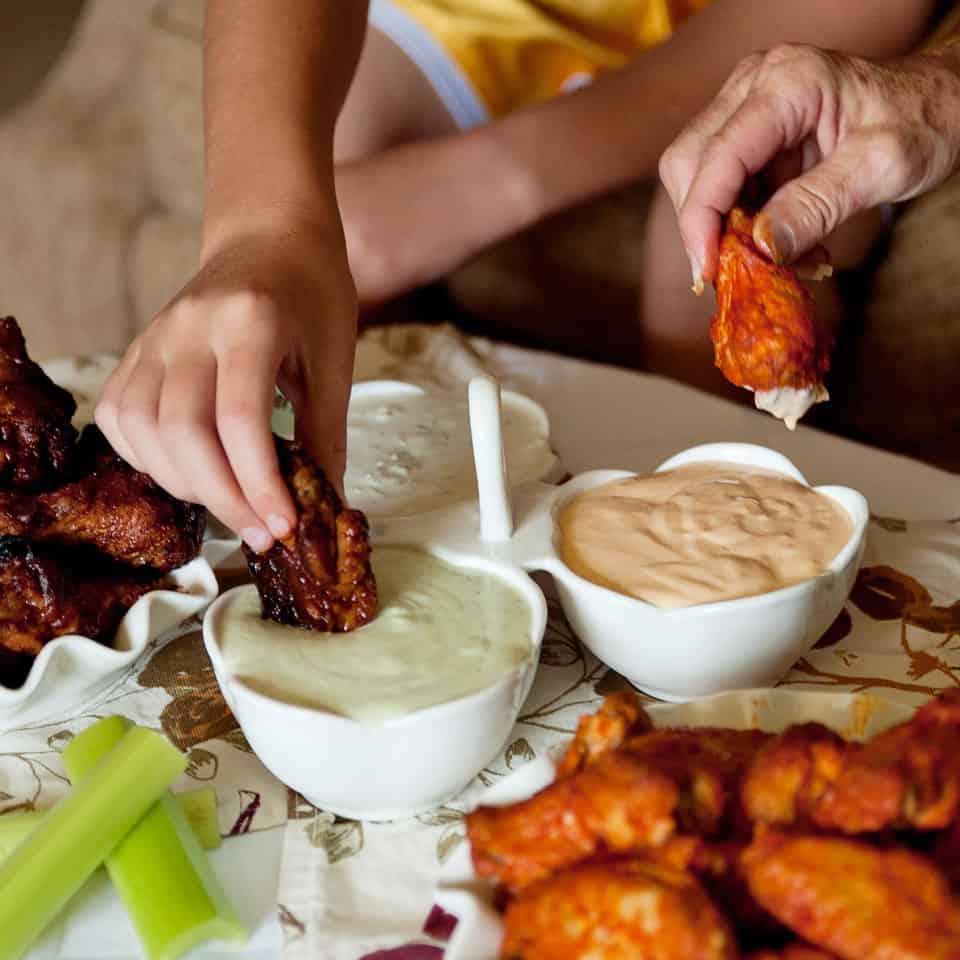 Jalapeno Buttermilk Ranch Dip
1 packet 0.4 oz. Hidden Valley Buttermilk recipe packet
1 c. buttermilk
1/2 c. mayonnaise
1/2 c. sour cream
1 medium jalapeno diced (1/4 c. )
Add ingredients to a food processsor and blend until smooth. Serve chilled.
Beer Cheese Dip
2/3 c. cheddar cheese sauce (I used Preggo)
2/3 c. whipped cream cheese
1/2 c. beer
Combine ingredients well and serve chilled or heated.
Chunky Bleu Cheese & Celery Dip
3/4 c. crumbled bleu cheese
1/2 c. sour cream
1/2 c. buttermilk
1/4 c. mayonnaise
1 tsp. worchestire
2 tsp. champagne vinegar
1/2 tsp steakhouse seasoning (sub 1/4 tsp pepper and 1/4 tsp garlic)
1 c. finely chopped celery
Mix all ingredients until well combined and serve chilled.