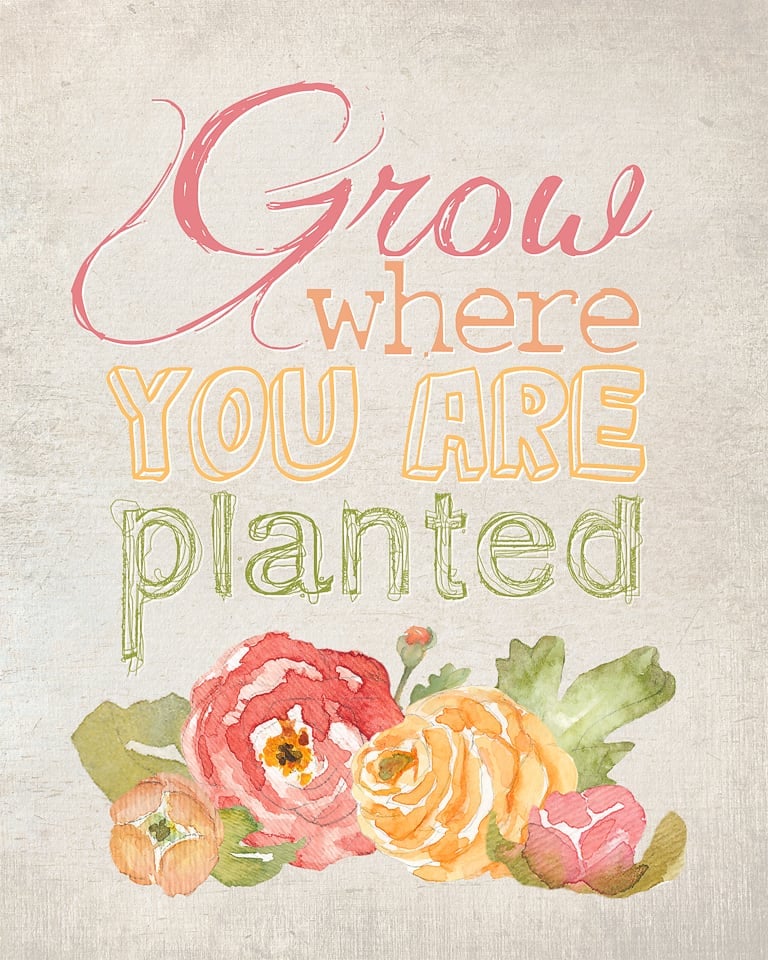 (Digital watercolor flowers purchased from Angie Makes)
Recently I came across this saying, "Grow where you are planted" and I thought it was particularly fitting for my life. I never imagined I would end up making a life for myself in the same small town that I grew up in. As a teenager I was desperate to escape. I went so far as applying for every possible scholarship I qualified for, to become an exchange student at the age of 16. I was fortunate enough to receive the scholarship, and eagerly headed off to Germany. I had the time of my life and on the flight back to America, I cried my eyes out. As a Senior in High School I was voted "Most likely to leave and never come back" and ironically, this fall, my husband and I will be purchasing and moving into my childhood home. The humor is not lost on me by any means! 🙂
I spent four years in Minneapolis at the Carlson School of Management getting my business degree, and upon graduation returned back to my roots to be with the farmer I fell in love with as an 18 year old.
So here I am, in a place I desperately wanted to escape at one point in my life and never imagined myself settling into for the long haul. And while, some of the reasons I wanted to leave still exist, such as small town gossip and politics, I also see many reasons to stay as I have matured. The sense of community and the proximity to family is wonderful, and oh ya, lets not forget, NOT having to deal with rush hour traffic! (The road rage in me greatly appreciates this!)
I find this saying, "Grow where you are planted" so fitting, because this is where my life is, and will be, so therefore I need to grow and thrive in the environment I am in. I wanted to create something pretty with this quote to put on my walls as a constant reminder, so thus this sign was created. I hope you enjoy the free printable if you relate to it is much as me!
High Resolution PDF – Grow where you are planted – free printable sign