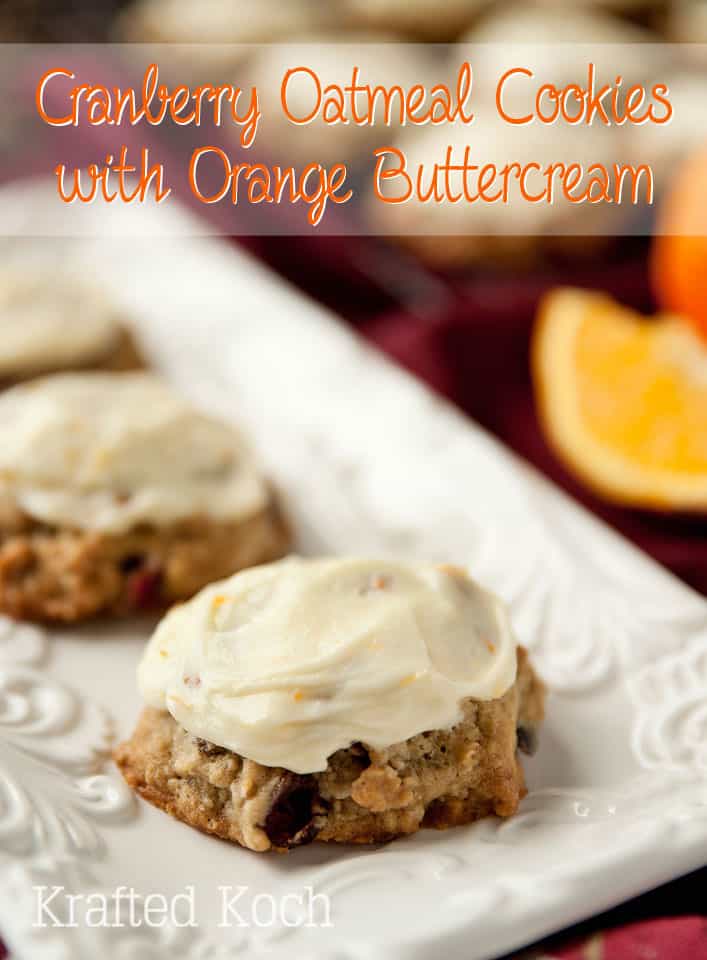 Cranberry Oatmeal Cookies with Orange Buttercream are a moist and flavorful cookie recipe that are perfect for fall. With soft cranberries studding the cake-like cookies and fresh orange zest brightening up the decadent frosting, these cookies are a treat everyone will love!
Cranberry and orange is one of my favorite flavor combinations. Whether it is in the morning muffin I grab from the bakery before work or in these delicious oatmeal cookies, it is always a winner. And then there is the buttercream… I mean, when isn't buttercream a great thing? Well, besides on a diet, it is a fantastic thing! The addition of freshly squeezed orange juice and grated orange zest really brightens up this buttercream and compliments the cranberry oatmeal cookie wonderfully.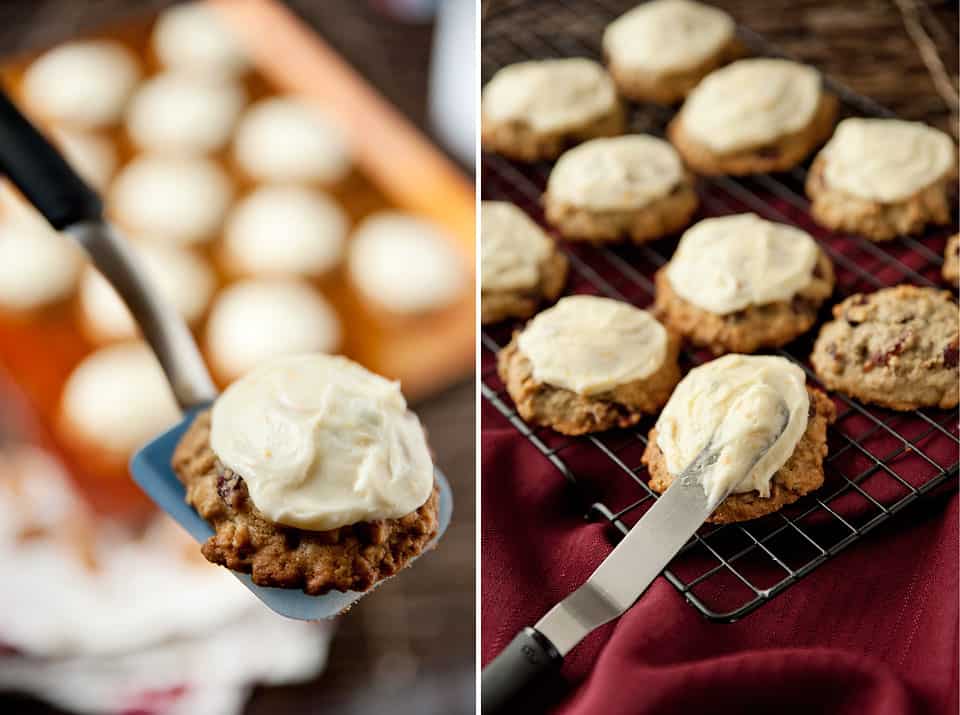 Boiling the cranberries and reserving the juice adds an extra layer of flavor to the cookies as well as keeping them super moist. These are an adaptation on a family favorite oatmeal raisin cookie that I am obsessed with. I have never had an oatmeal cookie stay so soft and cake-like before. They are one of my all-time favorite cookies.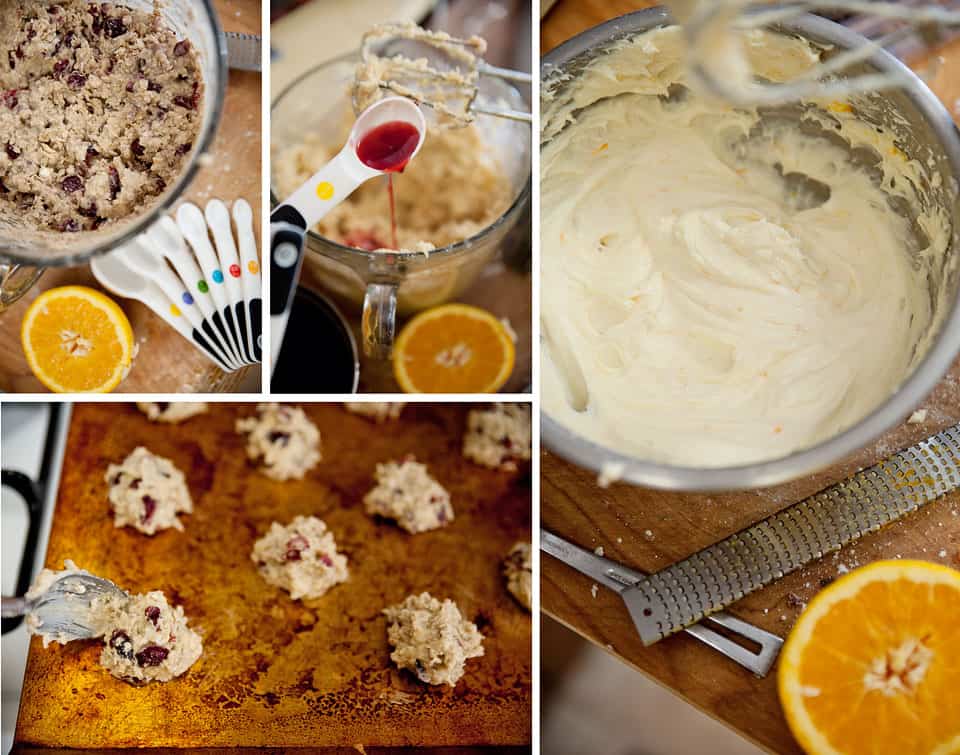 Not only are these cookies amazing, but I have teamed up with OXO to support an amazing organization Cookies for Kids' Cancer. OXO is donating $100 to Cookies for Kids' Cancer just for me sharing these delicious cookies with you. How awesome is that?! That is what I call a win-win people! In addition to making a generous donation, OXO sent me this cool set of baking essentials to make my cookies in style.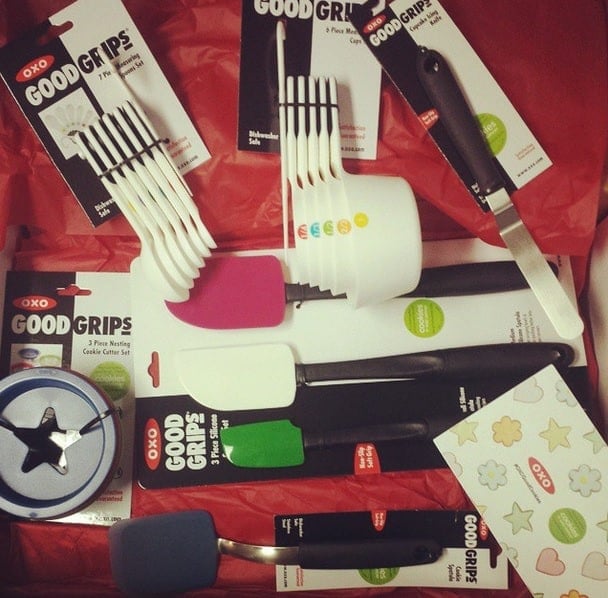 For every stickered item sold, OXO will donate 25 cents in support of pediatric cancer research as part of its $100,000* pledge to Cookies for Kids' Cancer. Look for specially marked OXO products at participating retailers in September.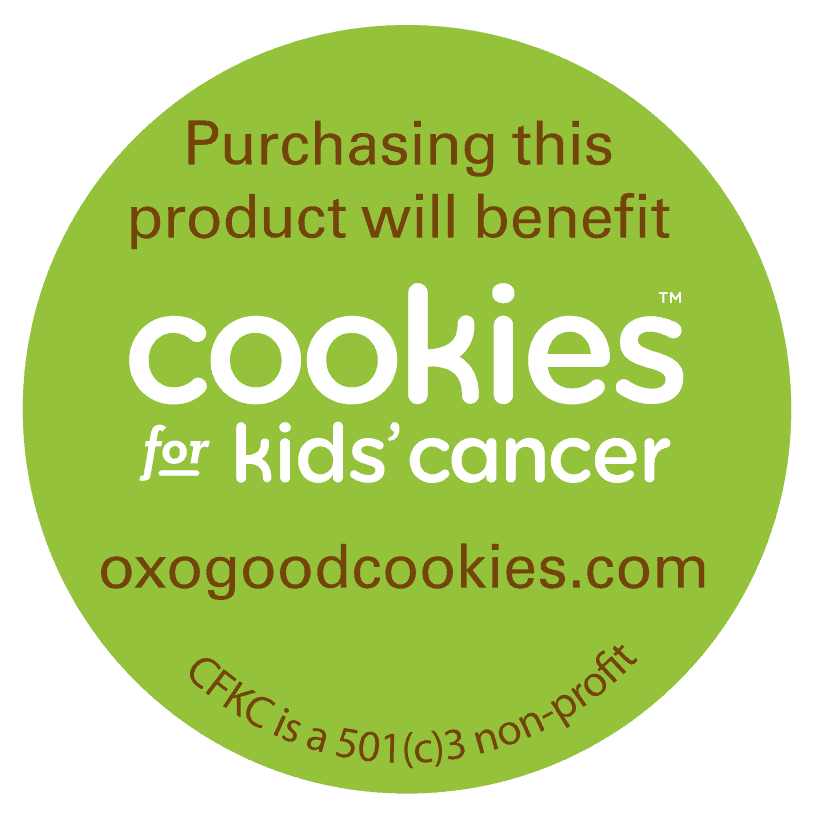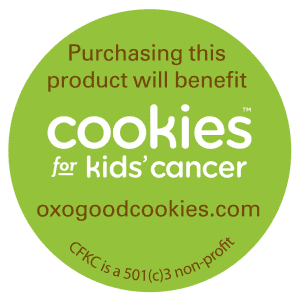 * In 2014, OXO will donate up to $100,000 to Cookies for Kids' Cancer through specially marked baking tools, bake sale matches and other fundraising efforts. Cookies for Kids' Cancer is a recognized 501c(3) public charity duly incorporated under the laws of the state of New Jersey. Your donations are tax deductible to the fullest extent allowable by law. 100% of proceeds raised by Cookies for Kids' Cancer fund pediatric cancer research.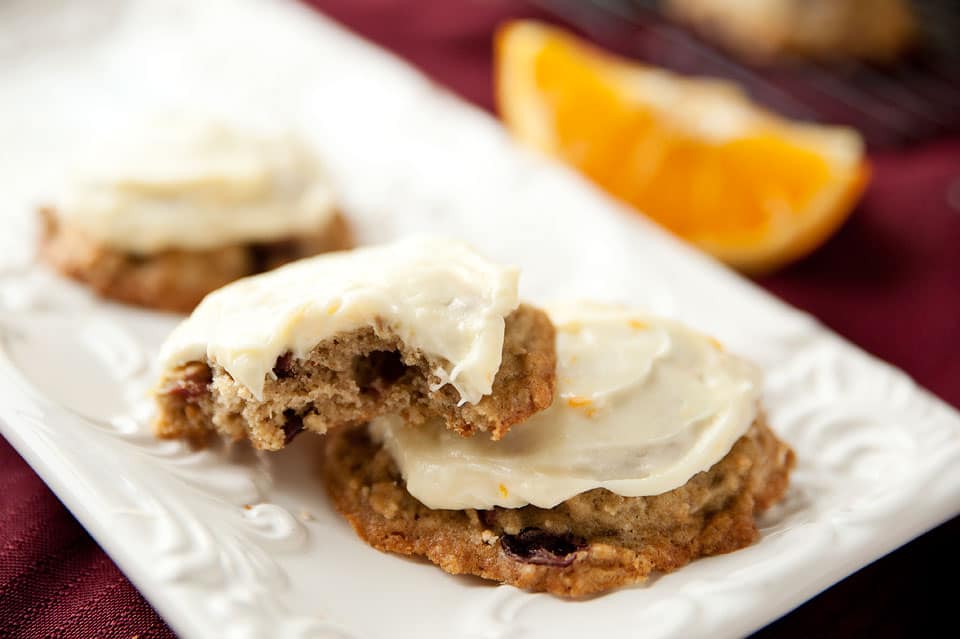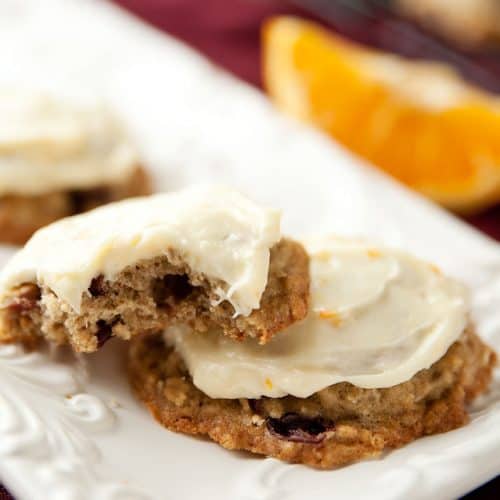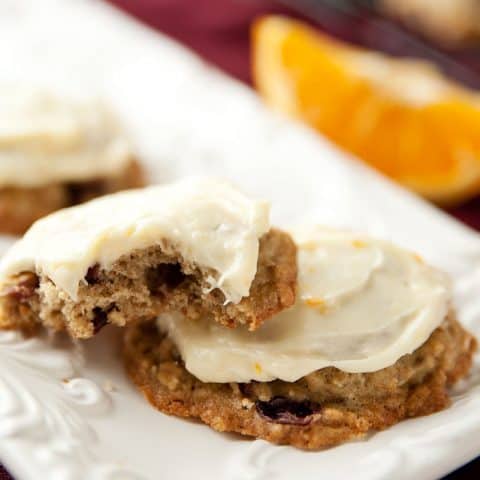 Cranberry Oatmeal Cookies with Orange Buttercream
Cranberry Oatmeal Cookies with Orange Buttercream are a moist and flavorful cookie recipe that are perfect for fall.
Ingredients
1 c. shortening, butter flavored
1 c. granulated sugar
2 egg
1 tsp. vanilla
2 c. all-purpose flour
1 tsp. baking soda
1/4 tsp. salt
1 tsp. cinnamon
1 c. boiled dried cranberries
5 Tbsp. dried cranberry "juice"
2 c. oatmeal
Orange Buttercream
1/2 c. butter, room temperature
4 1/2 c. powdered sugar
1/3 c. freshly squeezed orange juice
1 Tbsp. grated orange zest
Instructions
Heat oven to 375°. In a small saucepan, add 1 c. of dried cranberries and cover with water. Boil for 3-5 minutes, until the cranberries are softened. Reserve 5 Tbsp. of the liquid that the cranberries were boiled in.
Meanwhile, beat together the shortening and sugar until light and fluffy. Beat in eggs and vanilla. Combine flour, baking soda, salt and spices; add to shortening mixture, combining well. Stir in softened cranberries, the reserved cranberry juice, and oats. Drop by rounded teaspoonful and bake for 8 to 10 minutes. Allow the cookies to cool before frosting.
To make the orange buttercream, beat the butter until soft and fluffy in a large bowl and add the orange zest and juice. Gradually add the powdered sugar, combing well after each addition until you reach your desired consistency.
Frost each cookie with 1-2 Tablespoons of orange buttercream and store in an airtight container.
Nutrition Information:
Yield:

2
Serving Size:

1 grams
Amount Per Serving:
Unsaturated Fat:

0g
More sweets you will love!