30+ Pomegranate Recipes are a great mix of appetizers, main dishes and desserts that all use this gem of a fruit for an elegant and delicious twist!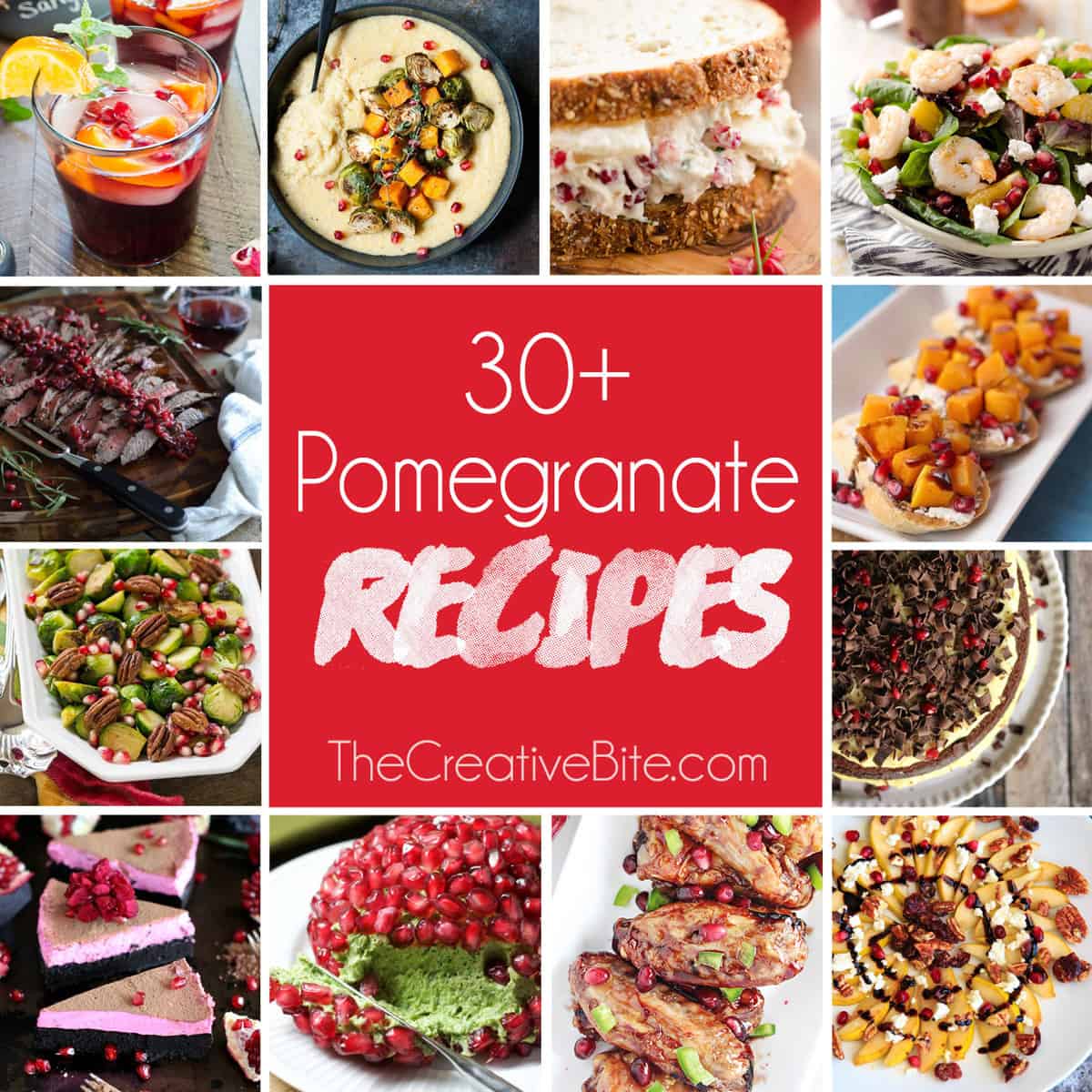 30+ Pomegranate Recipes
These Pomegranate Recipes are making my mouth water! From appetizers like chicken wings and bruschetta to main dishes such as salads or ribs, there are so many unique and exciting ways to use pomegranates in your sweet and savory dishes. The desserts are out of this world as well, from chocolate pomegranate mousse to fruit nachos or cookies, the pomegranates add such a sweet and crunchy bite of fruit during the cold season along with the beautiful red color they provide.
The winter months can be dreary when it comes to fresh fruits, but pomegranates are in their prime, so put them to good use! Whether you enjoy just snacking on the little pearls all by themselves, or elevating them into an amazing recipe you find below, they are a must-have during the cold months.