Baked Bleu Cheese is an easy and amazingly flavorful appetizer that is the perfect dip for the big game or a fantastic way to start out an elegant dinner.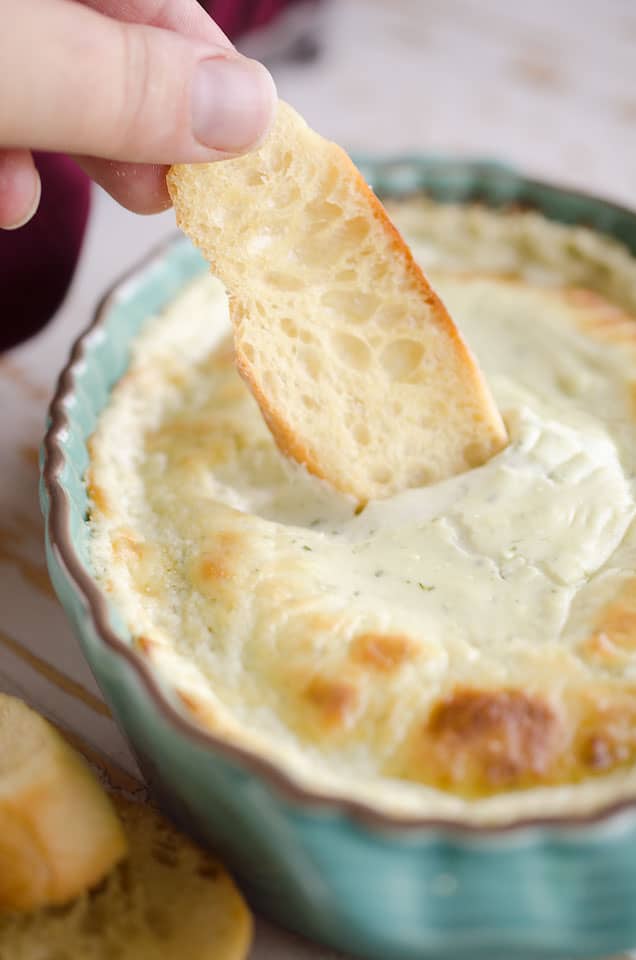 Baked Bleu Cheese
There are some food that are so simplistic but completely wonderful. This Baked Bleu Cheese is just that! I served it with a fun Bruschetta bar during a dinner party and it was a great addition to the otherwise cold elements.
This easy dip comes together in a matter of minutes. Just blend up some crumbled bleu cheese with cream cheese, a splash of red wine vinegar and some chives and it is ready for the oven. I made up this dish a day in advance because I was going to be busy the day of the party. It holds great in the refrigerator and you can just pop it in the oven for 20-30 minutes right before you want to serve it.
Surprisingly there was some of this Baked Bleu Cheese left over after the party…probably because I made about 10x too much food! I enjoyed it the following days by slathering it on some grilled corn tortillas and topping them with buffalo chicken and tomatoes for an easy dinner that was out of this world!
More cheesy appetizers!