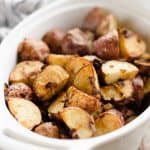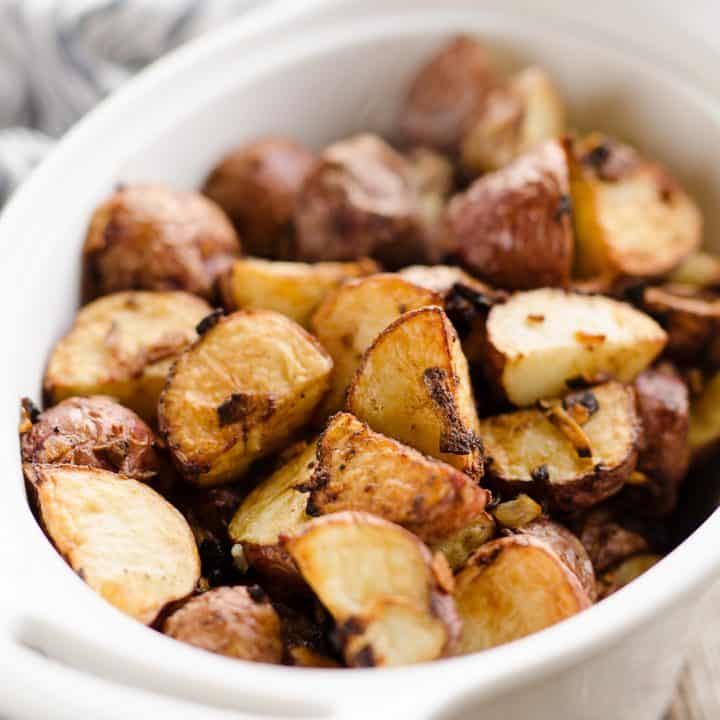 Print Recipe
Airfryer Crispy Roasted Onion Potatoes
Airfryer Crispy Roasted Onion Potatoes are a quick and simple side dish recipe ready in just 20 minutes!
Quarter the potatoes and toss them in the olive oil in a medium bowl. Add the onion soup mix and stir until all the potatoes are well coated.

Add the potatoes to the Airfryer basket and cook at 390° for 17-20 minutes (or until potatoes are tender and golden brown), stirring the potatoes half way through.