Life Lately
Wow, it is hard to believe so much has happened in just one short month since my last Life Lately update! It got pretty heavy last time with me discussing my ongoing infertility struggles, but this last month has been full of fun and exciting adventures. From a blogging retreat in Las Vegas and welcoming my first niece to spending time outdoors with my nephews and helping my brother with an estate sale. Summer is in full swing and I am loving it! I am warning you know…this is a novel.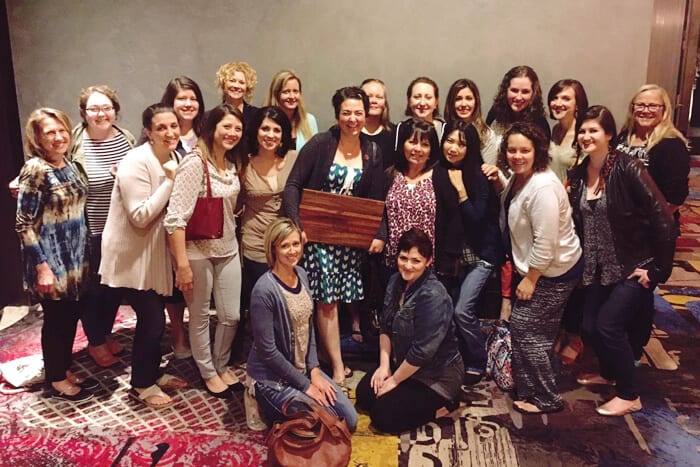 First things first, LAS VEGAS! Last month, Andi from The Weary Chef organized a getaway for a bunch of us bloggers. I can't lie, I was a little hesitant about the whole ordeal. I didn't know a single soul who would be there and I can be bad at socializing and meeting new people. Sometimes I crawl into my cocoon and have a hard time being myself in new situations around strangers. Luckily for me, the ladies on this trip were so warm and welcoming that I opened right up and made some great connections with amazing ladies. If nothing else, the trip was well worth it just for some of the amazing people I met!
The retreat was sponsored by Safeway who stocked our suite fridges with groceries for the long weekend and Gourmet Garden who treated us to a beautiful dinner out and shared lots of their amazing herbs with us! I am quite excited to start cooking with their lightly dried herbs. It is such a great concept!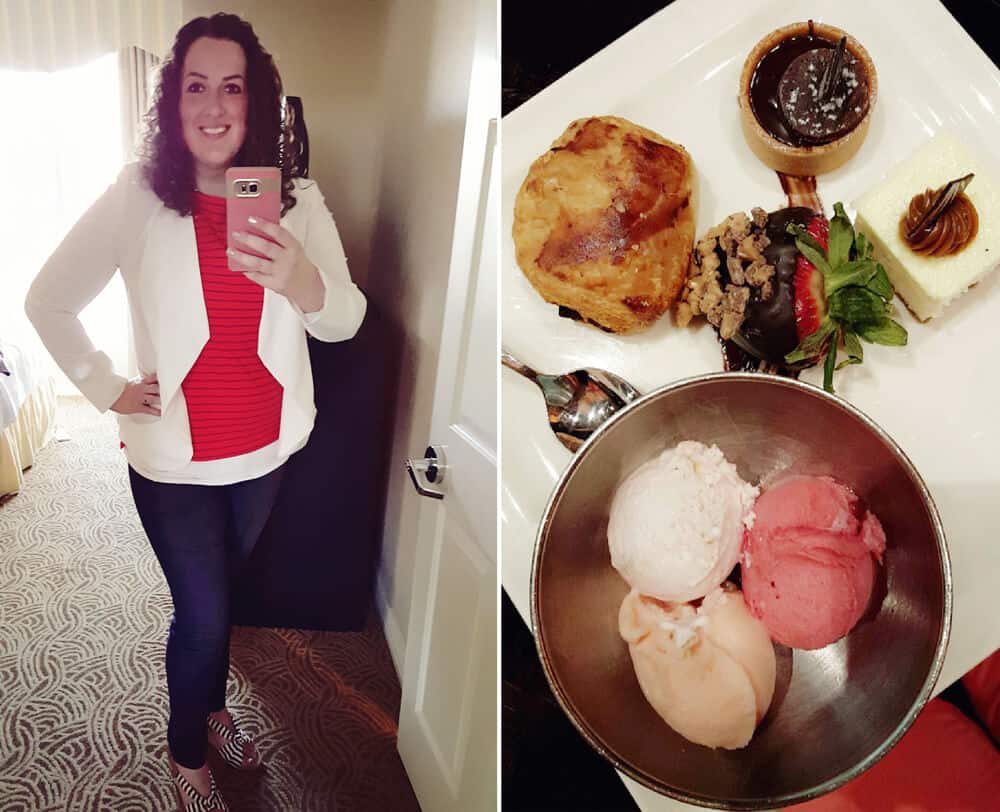 I have never been to Las Vegas before so I had to check a couple of mandatory items off the list like going to a club and eating at a serious buffet. One of the evenings we decided to get dressed up and go out dancing. When we arrived at the club, we saw the looooong line of scantily clad young women and quickly realized this wasn't going to be our scene. We skipped the line and headed somewhere else that was a bit more casual. While the music was amazing, we were packed in like sardines and literally didn't even have room to dance. Nicole and I decided to skip out on the madness early and go play some slots, one of the other mandatory things you have to do in Vegas!
As far as the food goes, I had high hopes to say the least. I have heard so much about the great dining in Las Vegas. Needless to say I was disappointed. Womp, womp… While the food was mediocre, it failed to impress me, and to be fair, I am not all that difficult to impress seeing I rarely ever make it out to a nice restaurant living in a small town. I guess we probably just picked the wrong places. Live and learn!
All in all it was a great trip and I learned lots of valuable information as well as met some amazing people. I am so happy I went!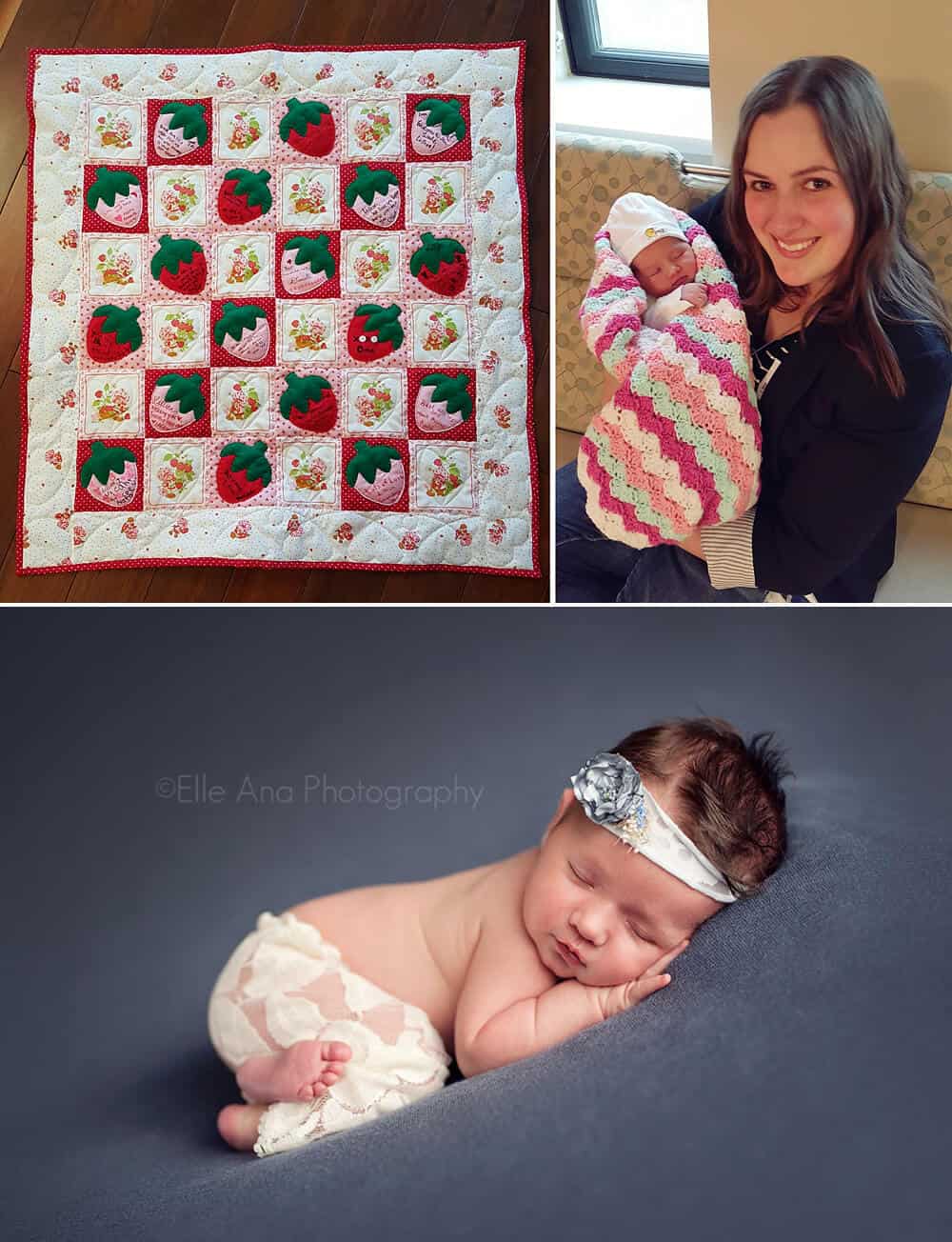 In other big news, I recently welcomed my new baby niece Lillian! She is the namesake of my favorite grandma and is literally the cutest thing ever! I don't readily call babies all that cute, but that head of hair and those sweet lips have won me over already! I headed to the cities with my parents to see my sister the day after she gave birth. One of my first gifts to Lillian was a baby quilt made from the strawberries all the guests at her Strawberry Shortcake baby shower signed. I did the same for my nephew and think it is such a fun way to remember the people who showered her with love before she even arrived!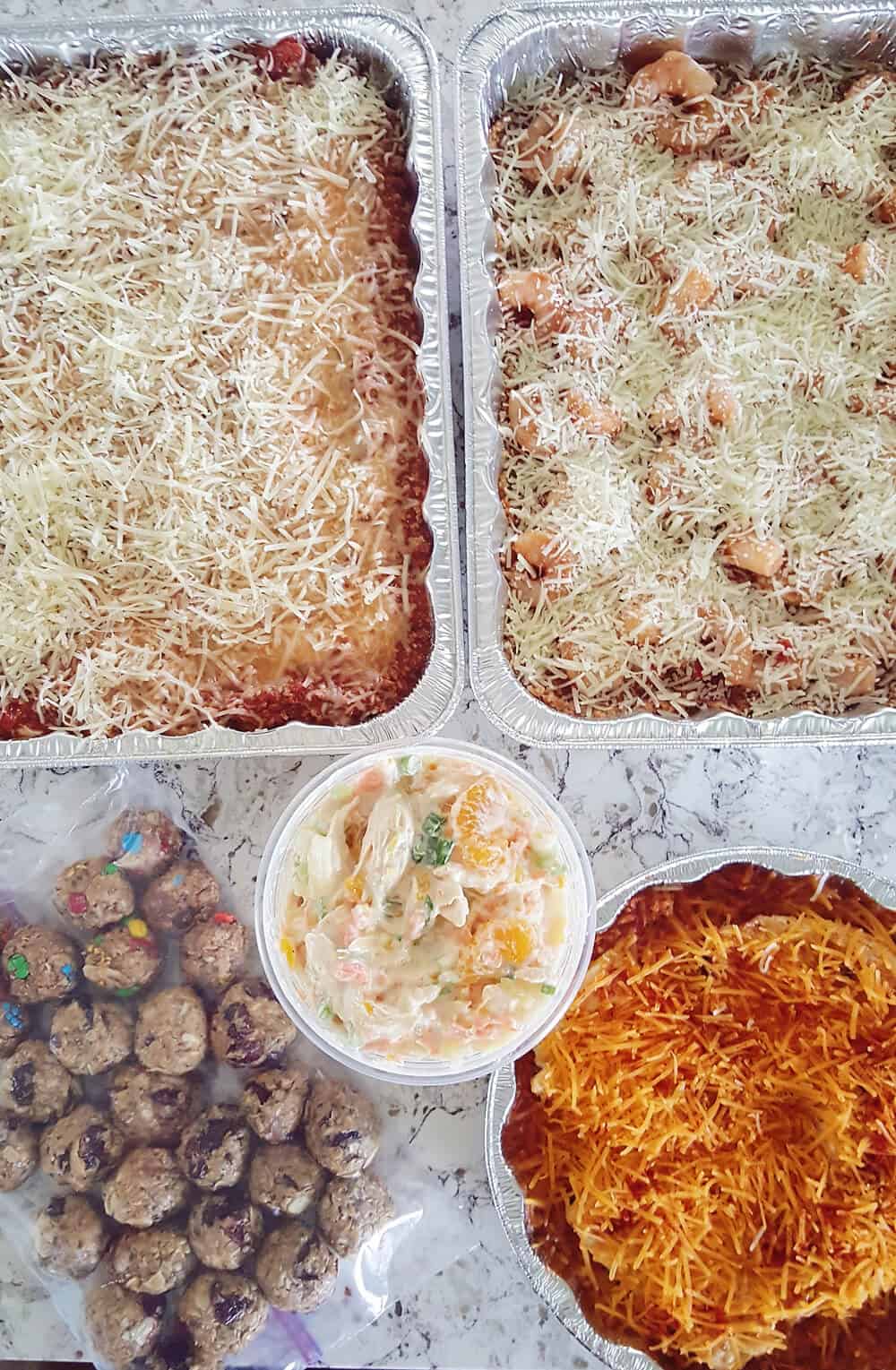 My gift to my sister was a stack of freezer food perfect for a new mom who doesn't want to cook! First I made these Cranberry Almond Bites that I know she loves and would be perfect for a boost of protein while breast-feeding. Then I searched my chat history with her and found some of her favorite recipes she told me I should try. I made a batch of this Pineapple Chicken Salad from Skinny Mom for quick and easy lunches for the first couple days and it was AMAZING! I may have kept half of it for myself…woops! I also made a family favorite of all of ours, this Fiesta Chicken & Rice as well as Million Dollar Spaghetti and a lastly Cajun Shrimp & Quinoa Skillet. For the casseroles, I just added a little extra liquid so they wouldn't be dry when I reheated them.
A couple weeks after her birth, my sister came back home with Lillian for me to take her newborn photos. I had the studio so hot, us adults were dripping sweat, literally! Baby girl was perfectly comfortable though and slept like a dream. Check out her full gallery of newborn photos here!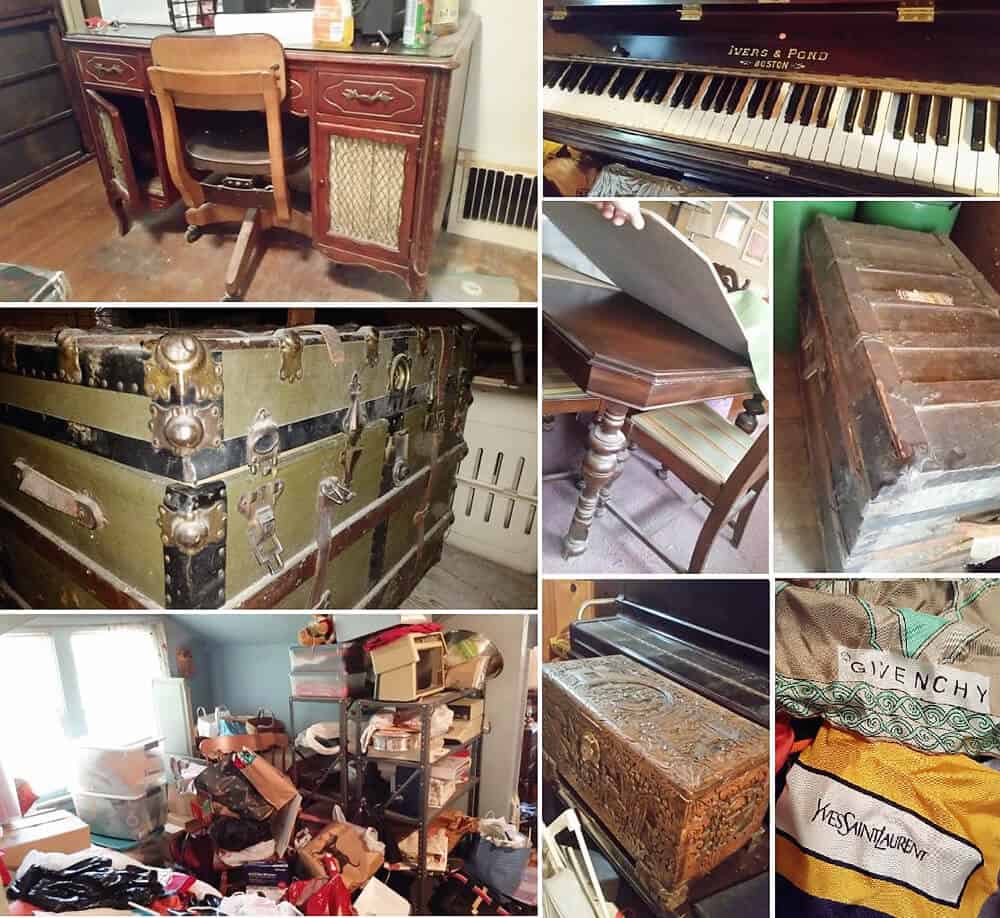 Last week I got a call from my brother who owns a business flipping houses in Minneapolis and he said they just purchased a house…with everything still in it! I kid you not, the owner up and left every.single.thing! From old wedding dresses and family photo albums to lots of great antique furniture. I agreed to come up to the city for the weekend to help him organize and price things for the last minute estate sale they were holding. In exchange for my time, I snagged that old steam chest on the right. It is currently a toy chest in my living room for the ever growing collection of toys for my nephews.
I got to be the negotiator and it was quite fun I must admit. It was interesting to see people's techniques for wheeling and dealing as well as hone my own! Some items I just refused to let go for little to no money because I know their market value. Things like antique quilts that people only wanted to pay $5 for or a hand carved Camphor Chest for $20 were NOT happening.
While there were lots of cool finds in the house, it looked like it hadn't been cleaned in about 15 years. Let's just say I needed a long hot shower after a 12 hour day in that house!
I stayed with my sister for the weekend and we managed to have some free time away from the estate sale. We swung over to the Mall of America to do some shopping and we both found dresses for Lillian's baptism next weekend. I purchased this GUESS dress on sale and despite it being a bit spendy, I loved the quality and fit. Now I just need to find the perfect jacket or cardigan to go over it. On the way home from the mall we grabbed sushi from Wakame and filled our faces the minute we got home. It is always so good!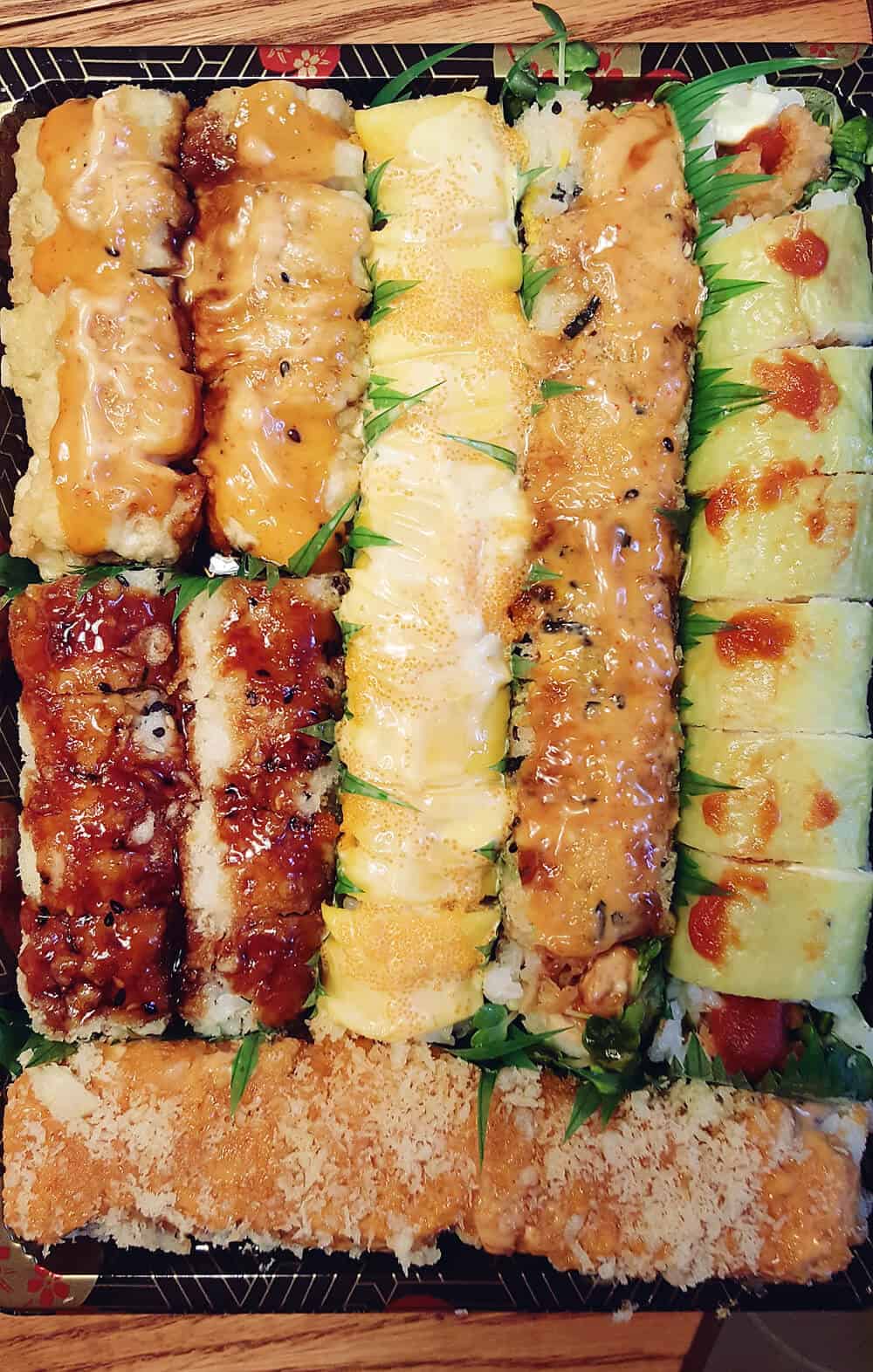 I drove back Sunday night and enjoyed Memorial Day with my family back home. I had water balloon fights with my nephews, went golfing with my Dad in the afternoon and finished the day off with a boat ride and some tubing on the lake that evening. It was a good day! Sadly for my husband, he was busing spraying in the fields so he was hard at work all day and didn't get to partake in the fun. Isn't my farmer pretty cute though? 😉 The fact that he is such a hard worker is one of the things I love most about him!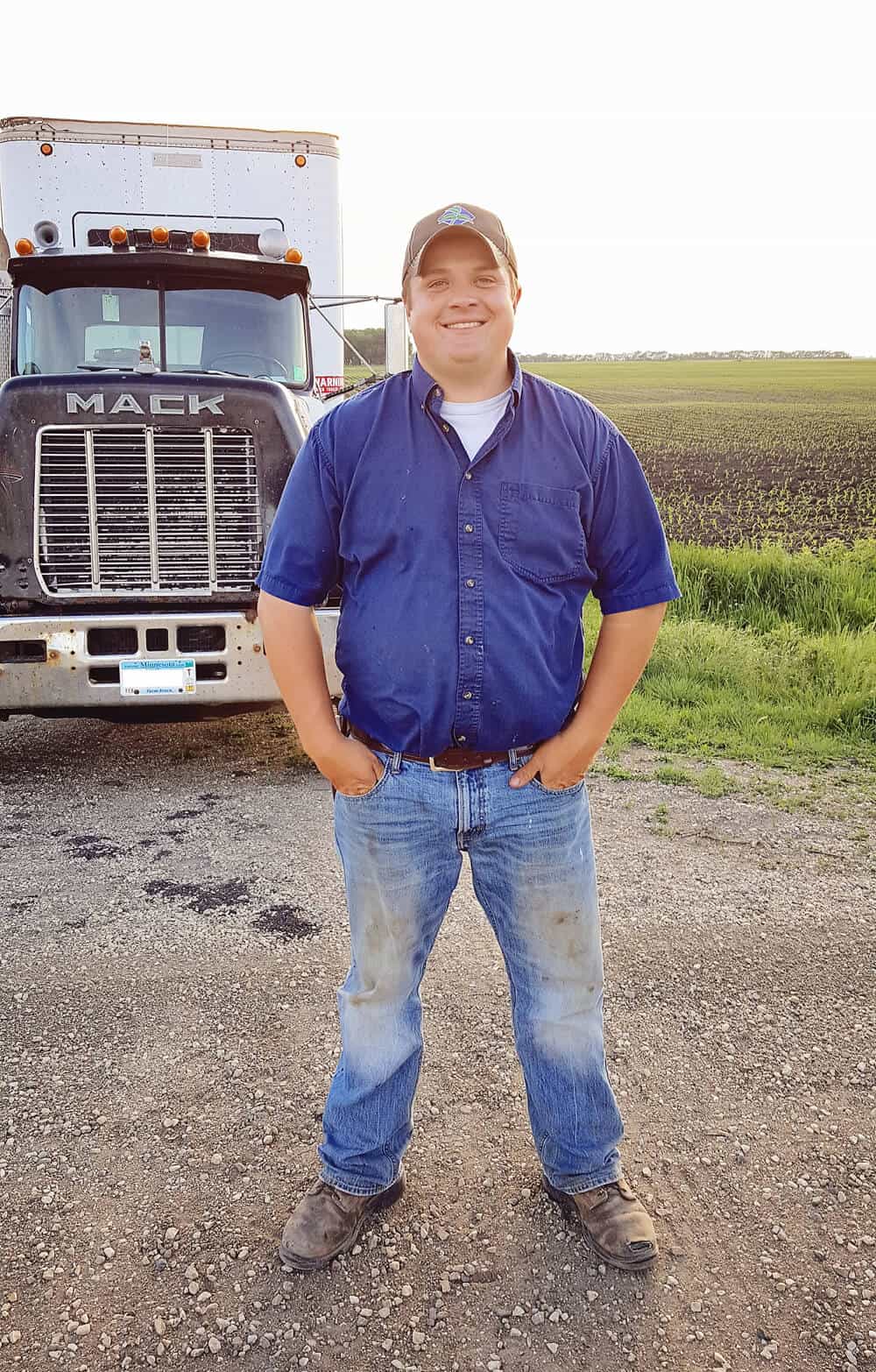 I have been enjoying golf in general lately and my Dad is a great teacher. You know the saying, "Those who can't do, teach!" Well that may be my dad with golf…LOL. In our little town of 600 people we have a very nice 9-hole golf course. I bought a punch pass which equates to $11 a round. Not too shabby! Lower cost of living in most areas is one of the perks of living in a small town. As for my skill, it is steadily improving. I need to seriously work on my chipping game though, that is what gets me every time!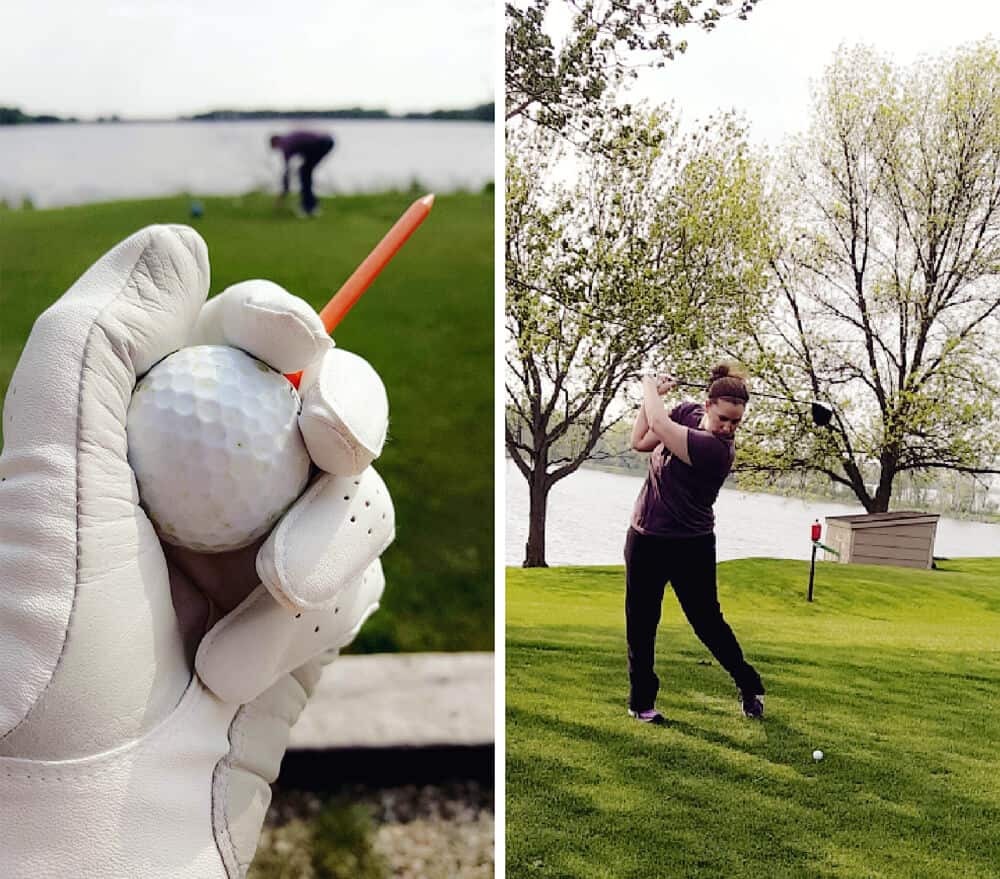 Ok, so that was pretty long-winded. I will wrap up with saying I am excited to enjoy the rest of the summer outdoor activities, extra family time and general relaxation!