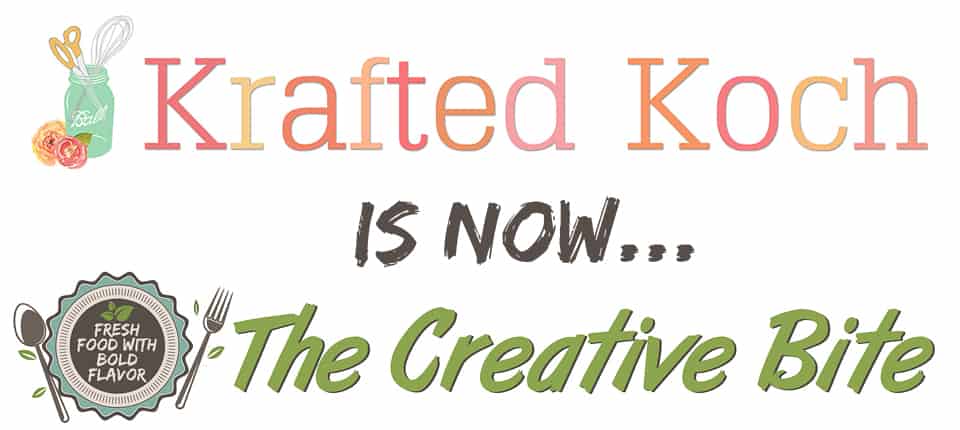 Hey guys, I just wanted to drop in and let you know you about some big changes going on around here. You might see The Creative Bite popping up in your Facebook newsfeed or your email box and think, who in the heck is that?! Don't worry it's still me, Danielle from what was formerly called Krafted Koch.
The new name is a better reflection of what I am sharing here, creative and fresh food with bold flavor. I hope you all continue to follow along with my culinary adventures. If you are looking for me on Facebook now, you can find me here, https://www.facebook.com/TheCreativeBite. Everything else will still be found in the same old spots, including Pinterest, Instagram, Twitter, etc.
Thanks for following along!