My husband and I celebrated our 5 year anniversary over Thanksgiving weekend and we spent it celebrating in Duluth, MN. We haven't done much for anniversaries in the past, but I thought we should do something special for reaching our first 5 year milestone! The long weekend that accompanied Thanksgiving was the perfect opportunity to get away for a short vacation.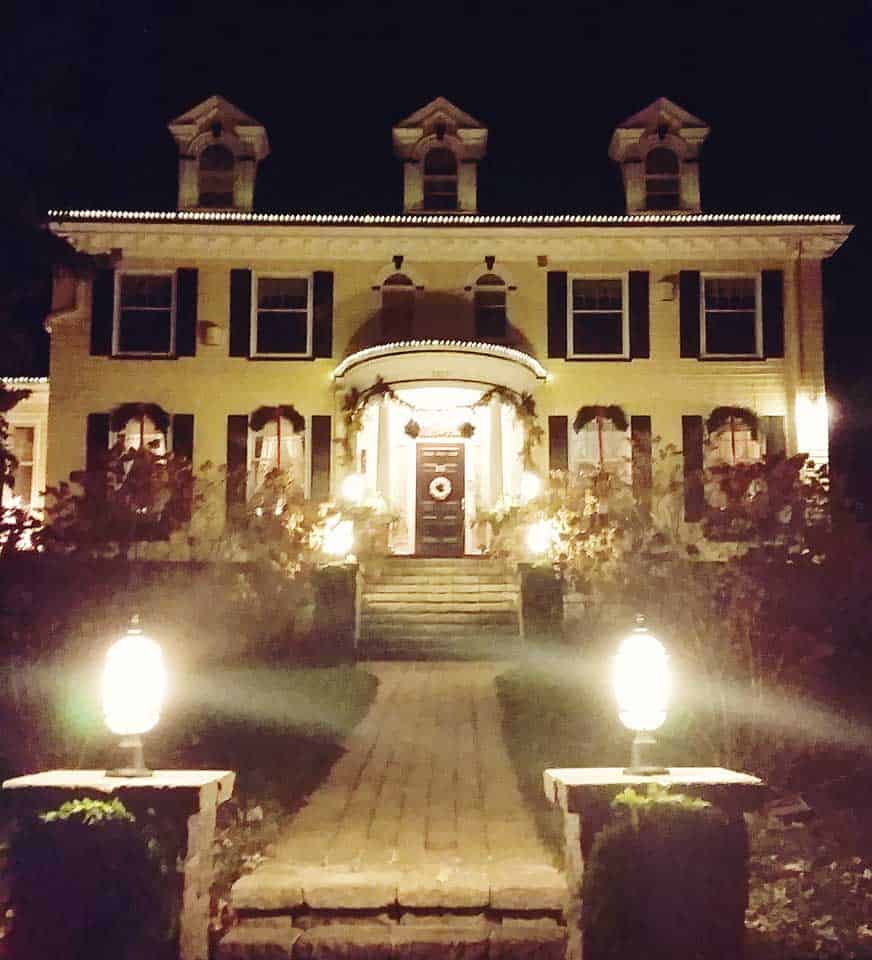 I have had my eye on the A.G. Thomson House in Duluth, MN for many years. It is a wonderful Bed & Breakfast located in the Historic Congdon (Glensheen) Mansion District, just minutes from Canal Park.
Upon arriving Friday evening, we were greeted by the owner Tim, given a quick tour of the property and escorted to our room, the Ryerson Suite. I had spent hours debating which room I wanted to reserve when booking, because they each have such unique styles and amenities. I settled on the Ryerson Suite because it had a King Size Bed, Fireplace, Queen Whirpool Tub and more!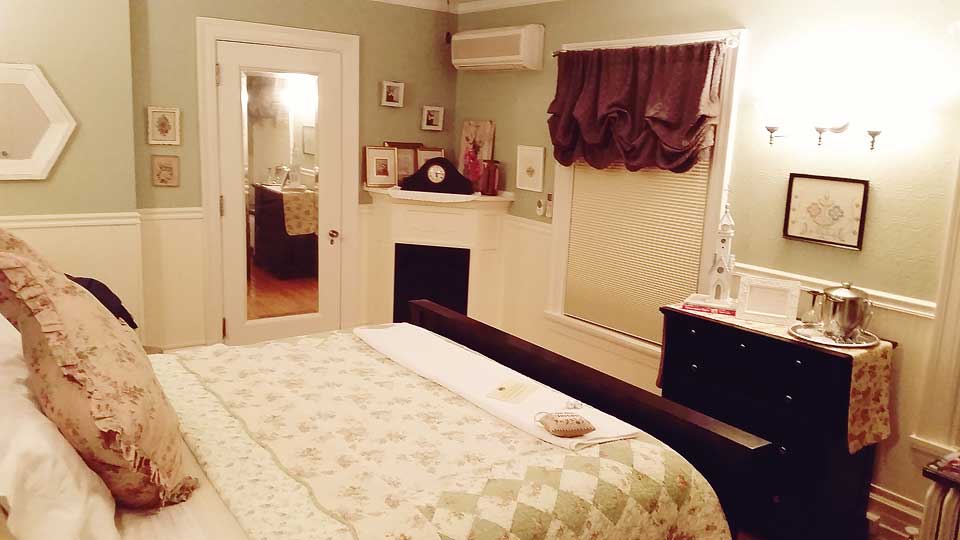 We dropped our bags and headed out to get a bite to eat on the town. We grabbed dinner at Tavern on the Hill and really liked the food. From homemade cheese curds as an appetizer to hand-tossed pizza and coconut shrimp for entrees, the food, service and atmosphere were all great.
After dinner we decided to retire to our room and watch a movie. The A.G. Thomson House had a small room in the house with hundreds of DVDS, new and old you could take to your room. Additionally they had a small fridge stocked with complimentary sodas, water, a glass of wine as well as popcorn and homemade cookies. The cookies were SO good, coconut chocolate chunk. YUM!
One of the coolest aspects of staying here, was that they had all of the amenities of home. My husband actually commented on the second day, that it felt like coming home in the evening after being out on the town. From the movie room to the insanely comfortable bed, it had such a welcoming feel.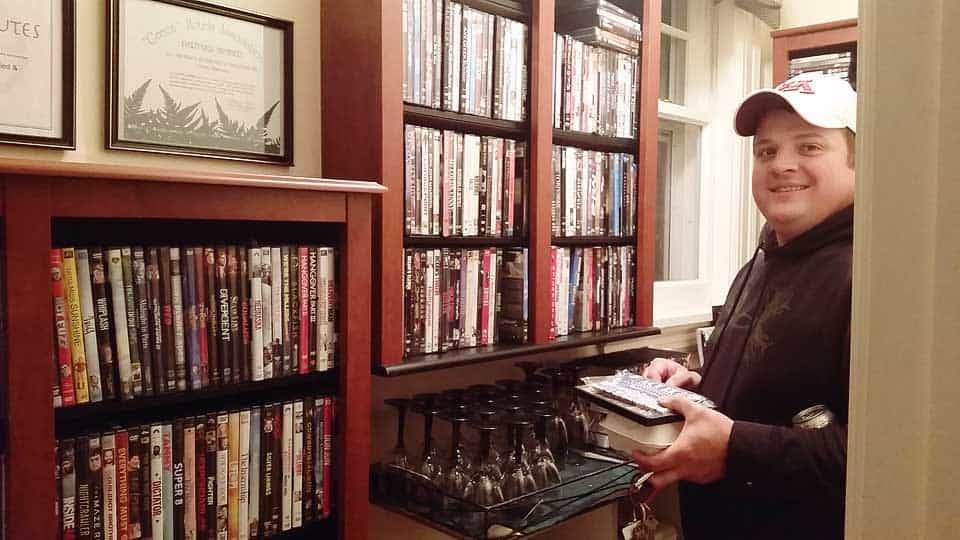 The breakfasts were what I was truly looking forward to with our stay here. It was one of the factors that ultimately helped me decide to book this place. They serve a three course breakfast every morning and you can choose to eat in the dining room with other guests or have it delivered to your room. We opted to eat in the dining room the first morning and enjoy the company of Tim & Angie, the owners.
Saturday morning, we arrived in the dining room to a beautifully set table with orange juice, coffee and berry yogurt parfaits. An extra special touch were the young deer lingering outside the window. How cool!
Angie arrived minutes later from the kitchen with our berry scones that were still warm. I always thought I didn't like scones because they are normally so dry, but these scones changed my mind entirely. They were so rich and chewy, absolute perfection. The final portion of the meal included an individual green chili egg bake, breakfast potatoes and a watermelon and feta salad. It was absolutely amazing!
Saturday we spent the day shopping, checking out Canal Park and in the evening taking in the Bentleyville "Tour of Lights". This holiday light show is a free event put on in Duluth from the end of November through Christmas. The crowds were full of children, couples, grandparents, people of all ages. It was something truly anyone could appreciate.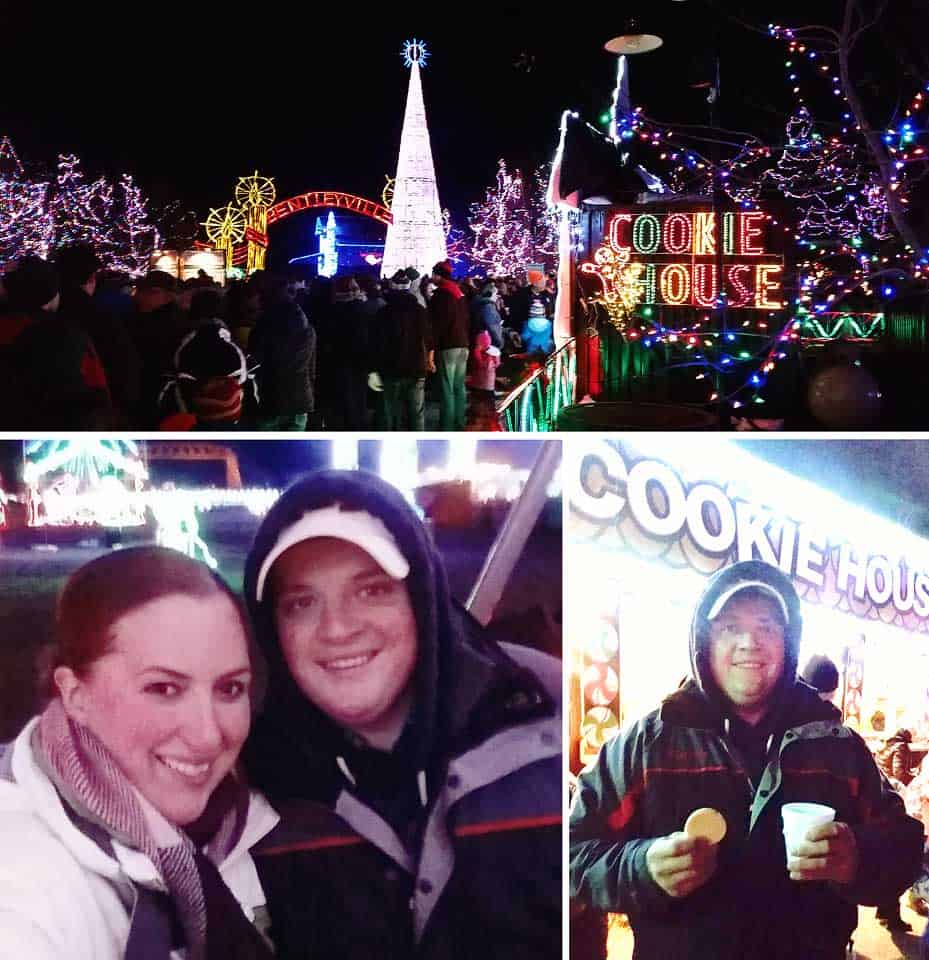 My husband and I really are just big kids at heart sometimes, so we had a great time. From walking through the light displays to stopping for a free cookie, hot chocolate and popcorn, it was a fun way to spend the evening. If you have kids, they could stop and visit with Santa or Mrs. Claus as well.
At one of the locations they handed out marshmallows on sticks and you could roast your own marshmallows in the fire pits (or just warm up your toes!). I still can't believe they offer all of this free to the public!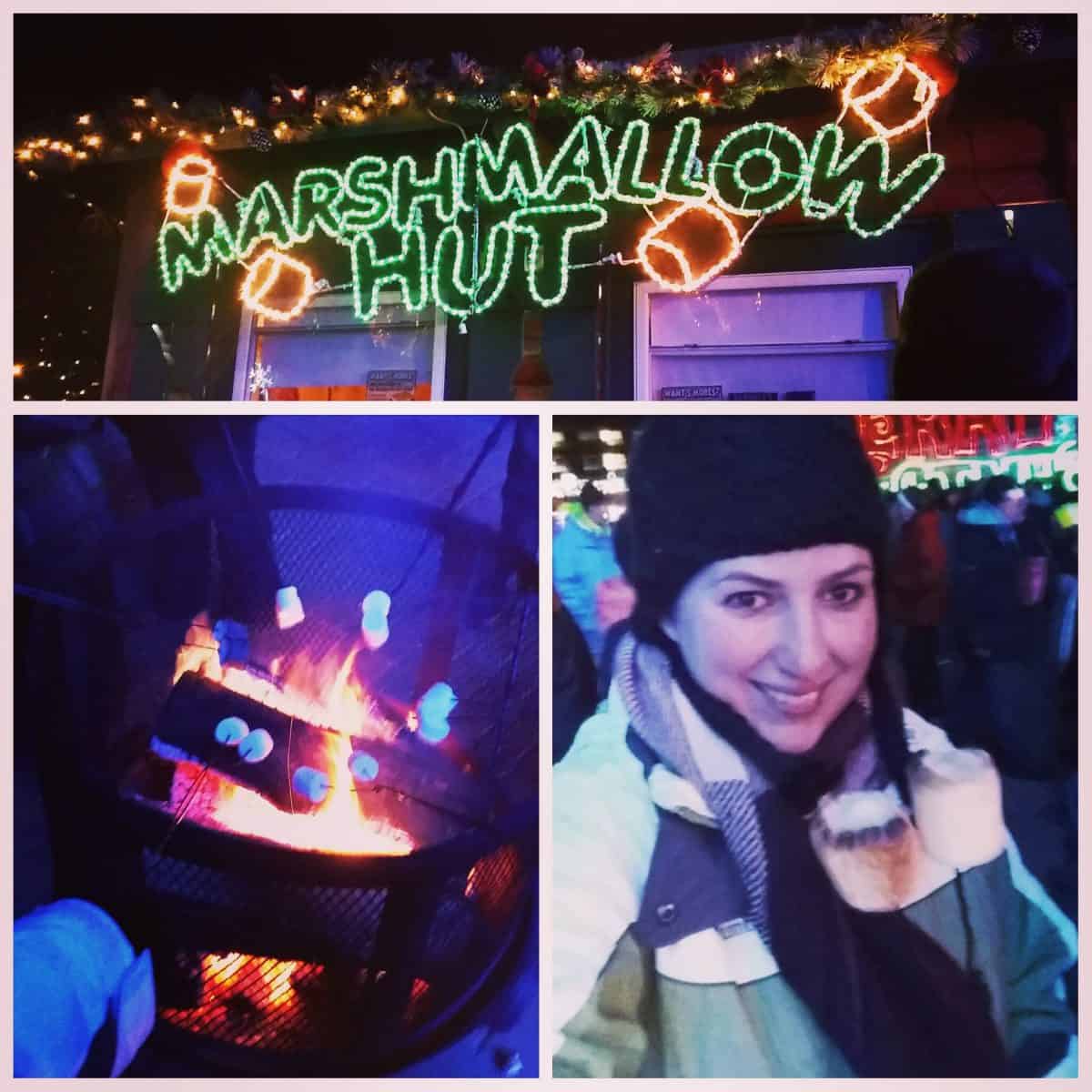 Sadly on Sunday morning we had to make the 5 hour drive back home. Before we got one the road, we enjoyed our last breakfast from Angie. This time we opted to receive the breakfast in bed. Around 8:30am they left a large basket by our door with a knock to let us know our hot breakfast was awaiting us. It was exciting to unpack the box and see what goodies were inside. We enjoyed baked French toast, scrambled eggs, wild rice casserole, morning glory muffins and fresh fruit accompanied with orange juice.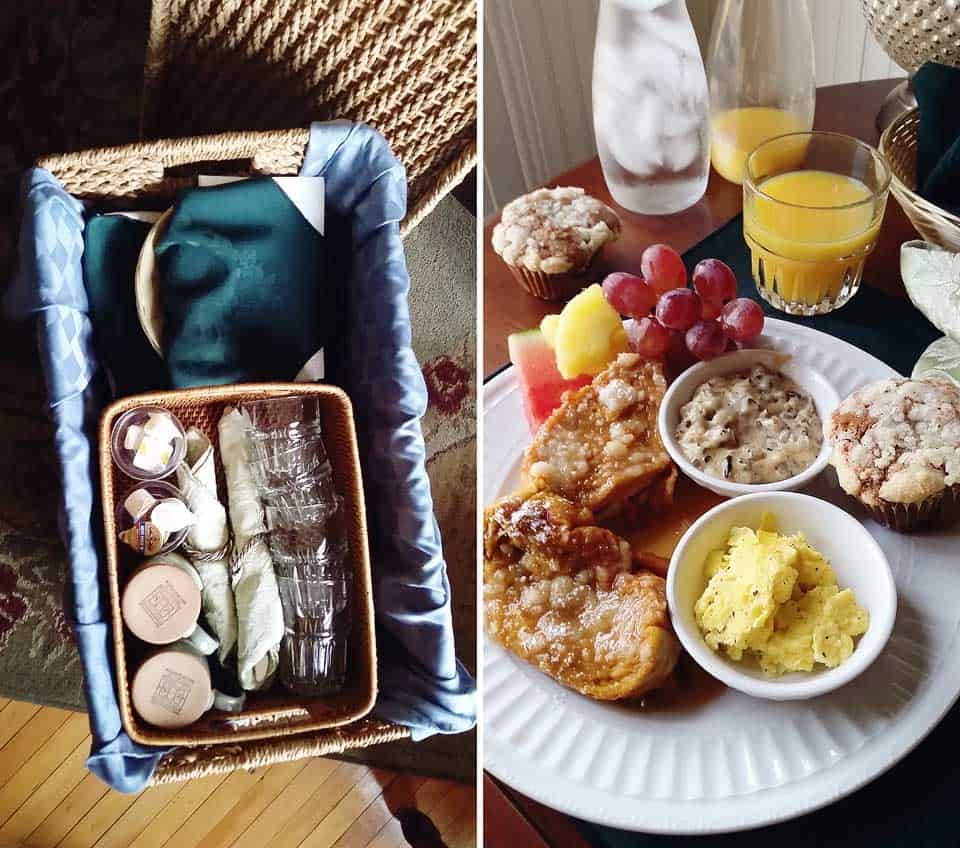 All in all, it was a fantastic weekend for us to get away and spend some time together after a LONG fall where my husband worked crazy long hours. Tim and Angie at the A.G. Thomson House were so welcoming and friendly and their property was simply stunning. I already can't wait for the next opportunity we have to go back!